Benefits of Our Bath Systems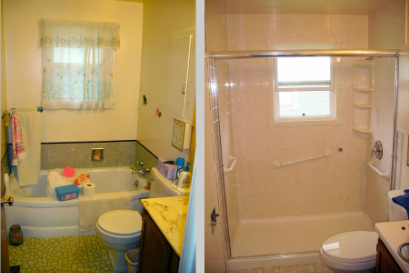 Functional Improvement

As we grow older, the need for a different shower option with more appealing safety options may be necessary. If your home has multiple bathtubs, you may consider turning one into a large shower. Apart from being luxurious and eye-catching, turning a former bathtub into a walk-in shower eliminates a significant slipping hazard, stepping over the tub's curb.

Bathman of Idaho can install showers with minimal or no curbs, which are easy to step over and look modern. In addition to adding seats and handles, lower sinks and other functional modifications that make the bathroom more friendly to people with limited mobility.



---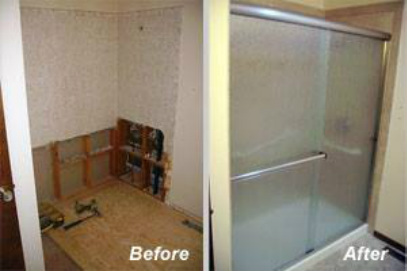 Renovation

Some bathrooms simply need a full renovation. It's not just the dirt and grime that can build up in a well-used bathroom - there is often structural damage that leads to bigger problems down the road. Cracked floor tiles, excessive mold or water damage to the ceiling below the shower may be signs of leaks or problems which require more than surface repair.

Although fixing broken fixtures or mending damage may be a popular reason for a bathroom renovation, it may also be an excuse to finally create the bathroom you've always dreamed of.

---
Simple Care and Maintenance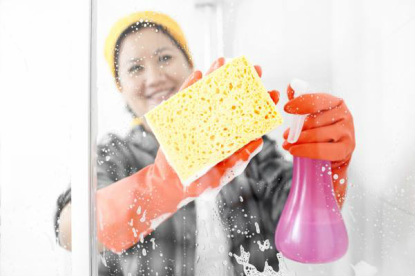 Care and maintenance after your Bathman remodel is simple using common household cleaners. Clean with a soft sponge or cloth and mild, non-abrasive cleaners. Often, warmer soapy water and a sponge will be enough for regular maintenance. Sentrel has no grout lines to clean, and is non-porous so sealing is never required.

Recommended Cleaners: Fantastic, Windex, Tilex spray, 409 spray, Lime Away spray, Green Works, Spic & Span spray, Pin Sol, Simple Green, and Bleach

DO NOT use: Abrasive or gritty cleaners, Scotch Brite pads, Magic Eraser, or Comet Cleaner



---